Back To Our Services
What would happen if your garage door opener stopped working? If you were a typical home owner, it would become a major pain. You would have to go in and out the main part of the house to open and close the door manually. If you were a business owner, the pain would be even greater. Fear no more. If you have a problem with your garage door opener, give us a call here at US Garage Doors Gates Repair.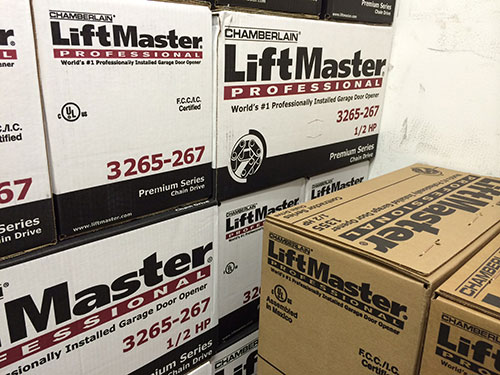 We can handle all common brands as well as the more unusual garage door openers:
• Genie
• Liftmaster
• Chamberlain
• Craftsman
• Sears
• Marantec
And many more
We can handle any configuration of garage door opener in Lake Forest:
• Chain drive
• Belt drive
• Screw drive
When it comes to garage doors, our company has earned a good reputation for quality and professionalism. Our technicians are highly trained to perform the right garage door services. We treat our customers with respect and do our best to provide perfect results. What we offer is a service that is perfectly suited for their needs. If a part is to be repaired or replaced, our technician recommends the best thing to do. What you can expect is a professional level of service that gives you peace of mind that your door is in good working condition afterwards. We sell and install doors from top manufacturers, and have an extensive number of parts and spares. Our team knows that we can never settle for anything less if it is your safety and security that are at stake.
• What sort of garage door do you have?
• Is it a chain drive?
• Is it a belt drive?
• Is it a screw drive?
What brand of garage door opener do you have?
• Is it Genie?
• Is it Liftmaster?
• Is it Chamberlain?
• Is it Craftsman?
• Is it Sears?
• Is it Marantec?
With what sort of things can we help your garage door?
• Do you have a broken garage door opener in Lake Forest? It may be a problem with the sensor, springs, or track.
• Do you need someone to do Lake Forest garage door opener troubleshooting? Sometimes, a malfunctioning opener does not have a clear problem.
• Do you need a garage door opener replacement in Lake Forest? Sometimes simple repairs will not do the trick.
• Do you need any Lake Forest garage door opener repair? We carry a full line of repair parts to handle any repair you might have.
We are proud to offer garage door and garage door opener service to both residential and commercial customers in Lake Forest and surrounding communities.
Back To Our Services