Back To Our Services
The best garage door companies must prove to their clients that they are reliable, affordable and that they do quality work. Our garage door repair company in Lake Forest meets these criteria and that explains its excellent reputation in the garage door market. We have the most powerful and technologically advanced machines and we work only with the best brands and the most qualified technicians. We have a 24/7 emergency service and we are consistent to our words and promises. We always respond instantly to your call and try to give you the best possible advices and directions according to your requirements and your needs.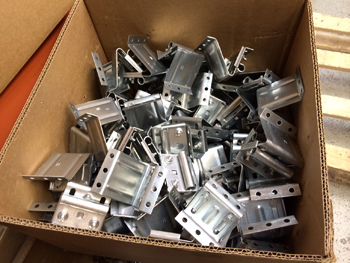 Our garage door company in Lake Forest specializes on garage door springs replacements and installations. Regardless if you need extension springs – which are suitable for light doors – or torsion springs – which are suitable for heavy doors – our company will install them in no time. The extension springs are placed on either side of the top of the garage door. A residential garage will usually have two of these extension springs where a commercial garage may have more.
Cables and tracks are important parts of your garage door
They are very strong and they endure time and mistreatment but as any other garage door component part they may break or bent. Our technicians will repair the broken or bent cables. If your garage door is off tracks they will repair the damage or replace them with new ones.
One more part of our repair service is garage door replacement. If you have a garage door that is old and out of style call us and we will come right out and replace the garage door for you. We can also just replace the garage door panel or just a section of the garage door instead of replacing the entire door.
Back To Our Services